You can cancel your subscription from the Settings area in your account.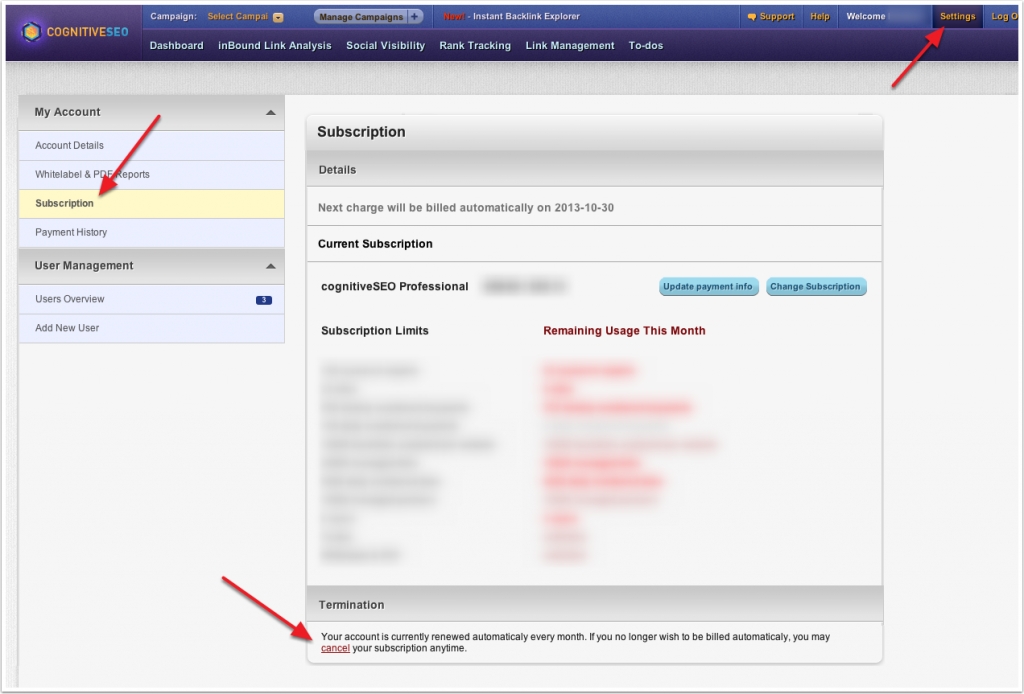 You can cancel your subscription anytime.
To cancel your subscription go to Settings / Subscription and Click the Terminate Subscription link in the bottom of the page.
Click the Cancel link that appears on top of the packages and confirm it.
Just be sure that you confirm the subscription cancellation in the interface.
You will also receive an email confirmation with the cancellation.
Sending a support ticket and asking for a cancellation is not considered a cancelled account.