After the last few days when every SEO pro, and his dog, wrote about the Interflora penalty, I decided to take a look into the case. What I found out is that, in my opinion, Google seems to enforce another old guideline. That is:
"Advertorials"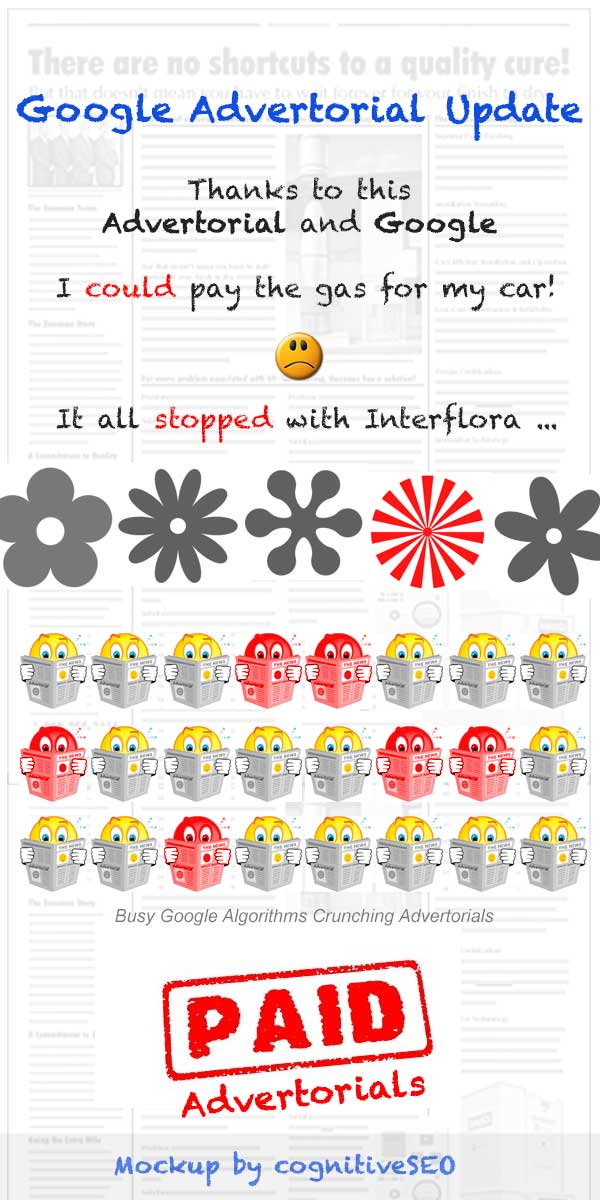 Google Advertorial Update Mockup
I ran an indepth analysis on cognitiveSEO for Interflora and some of its top competitors, that are still ranking.Here are some of my findings.
1. The Interflora backlink profile does not look more unnatural, that any of its, still ranking, competitors. They all have low quality links from :
blogs
forums
web-directories
and tons of other low quality sites that might be considered as being root of this penalty.
2. The sites do have a good mix of brand/commercial anchor text.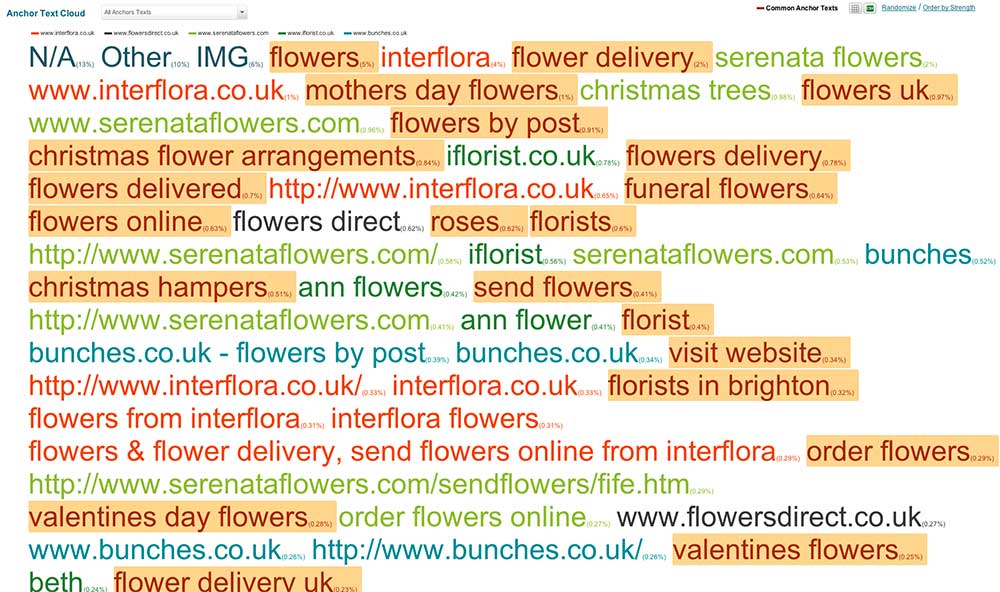 3. Approximately all of their link profile distributions are the same.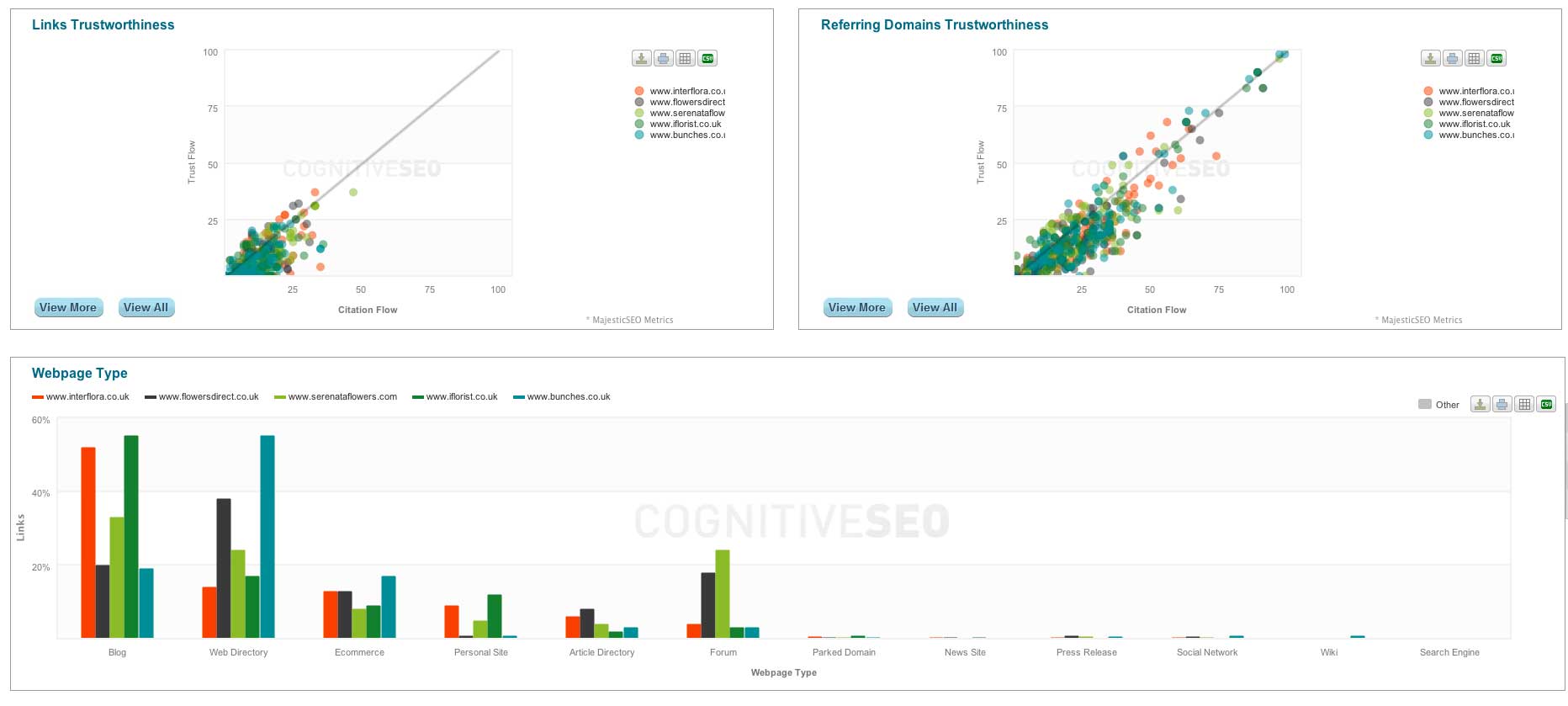 It seems also that Interflora started removing the "advertorial links" as fast as they can.

Unnatural links are the penalty, obviously, and this is because most of the trust of a site is carried through links, these being the epicenter of any Google ranking. But in this case, Google might try to enforce another existing rule from their guidelines …
"Advertorial Marketing"
If we take in consideration Matt Cutts' recent affirmation that paid advertorials are to be treated as any other link, based on Google's quality guidelines, this strengthens my belief even more.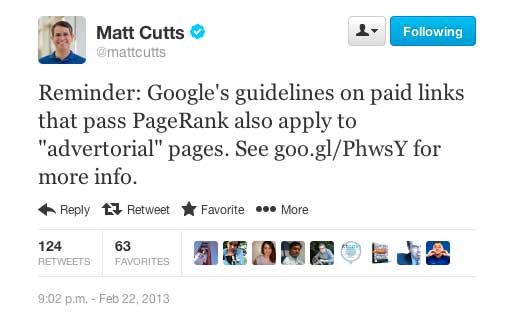 Coincidence? I do not think so. Most of the stuff that Matt Cutts says on his social media accounts is "measured", taking in consideration that any wrong wording could lead to wrong conclusions made by the SEO industry.
If it is a general low quality links penalty, then why did not Google penalize all of the sites listed here ( plus many more). All of them share a lot of low quality links.
What counts is that now you should think twice before buying an advertorial. Doing it slowly is still ok, but if you do it on large scale you should mark your links as "nofollow" to be able to "fly safe". It does not matter if your links contain brand or commercial anchor text, they are treated the same. Interflora had a lot of brand anchor text advertorials that got them penalized.
What are you thoughts on this penalty? Is it worth the name of an update?
Read the original article here:
http://cognitiveseo.com/blog/2366/interflora-penalty-advertorials-gone-wrong/