Switching a One Time Snapshot to a Recurring Campaign is easy.
1. Go to the Manage Campaigns.

2. Go to Edit Campaign.
Once you click the Manage Campaigns button you will be presented with the list with all your campaigns. Click the Edit button on the Campaign that you would like to switch to Recurring Campaign as shown below: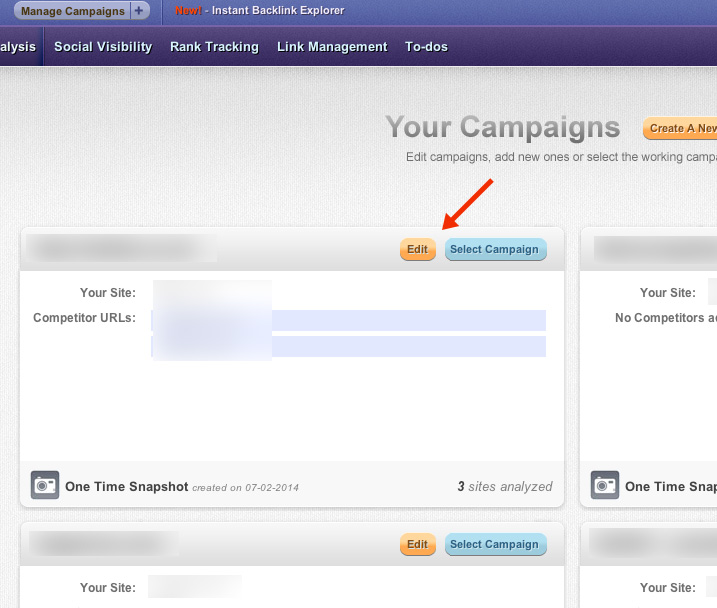 3. Switch to Recurring Campaign.
Once you did this, just select Recurring Campaign in the combo-box and then hit Apply and your campaign will be switched to Recurring.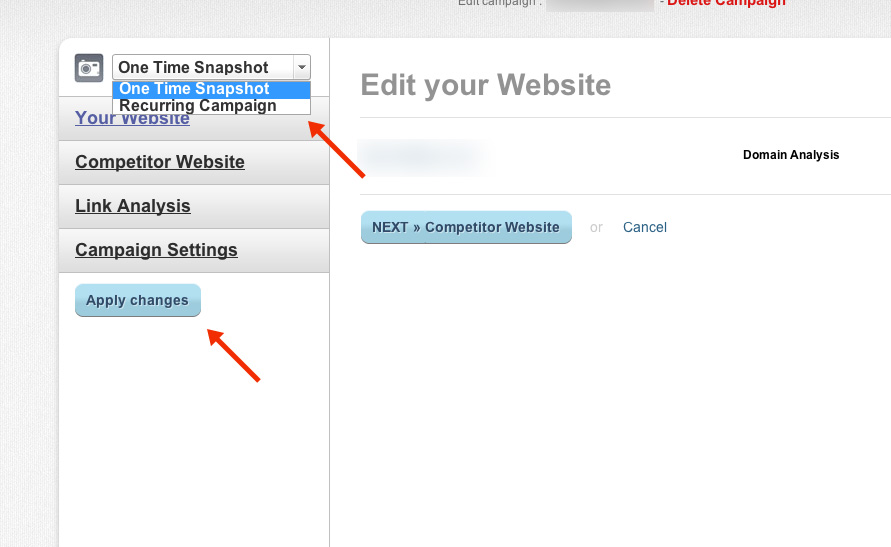 Important:
If the campaign that you are switching from One Time Snapshot to Recurring was a Recurring campaign previously then it will have all the data until the moment it was switched to a One Time Snapshot. That means that any crawled links and rank tracking history will be there until that moment.
Changing a One Time Snapshot to a Recurring Campaign will have new data only from the moment it was changed too a Recurring. For example if the campaign was a One Time Snapshot that was run 4 months ago and you switch it to a Recurring Campaign you might not have a complete view of the new links that appeared in that period of time.